The Ritzy Rover Pet Boutique
Exclusive high fashion runway for upscale doggie duds and decor, we offer designer dog clothes, luxury pet carriers, fancy rhinestone dog collars in all colors, custom pet apparel, custom dog houses, all sizes of upscale designer dog beds from top designers and manufactuers.Wood beds, wrought iron beds, pillow style, cuddle style, blankets and sheepskin pelts in all the latest styles. Unique clothes, bedding and accessories give your dog his or her own individual look! We ship internationally to our fur friends overseas.

704-573-1504
E-mail: info@theritzyrover.com
Website: Click Here!

[Deluxe Listing Started 8/23/2004]
The Paw-risian Bistro
When it comes to fashion, the French have always been at the forefront, and when it comes to doggie fashions, the Paw-risian Boutique is where it's at! Visit this charming little piece of Paris on the web, where you'll find a delightful assortment of dog clothing, as well as delicious gourmet dog treats, designer dog beds, gifts for dog lovers and much, much more.

Phone : 201-467-5608
E-mail: treats@thepaw-risianbistro.com
Website: Click Here!

[Deluxe Listing Started 3/18/2005]
Doggie Bow Ties Show Dog Bows
Doggie Bow Ties specializes in quality dog bows and dog show bows for Shih Tzu, Yorkie, and Maltese. Our huge selection of dog bows include: Glitter Dog Bows, Butterfly Dog Bows, Baby Dog Bows, Tiny Ties Dog Bows, Red Yorkie Dog Bows, and the largest selection of Maltese Dog Bow Pairs on the web. We have a full compliment of sizes to suit any size toy breed. Offering dog bow instructions: "How To Make Dog Bows", as well as specialty dog bow instructions, starter kits dog bows, and gorgeous sew on rhinestones to use for making dog bows!


E-mail: Lyncamille@kc.rr.com
Website: Click Here!

[Deluxe Listing Started 4/27/2006]
Bellapoochie
Bellapoochie Designer Inspired coats and perfumes and More is the place to shop for your doggie . Now your doggie can be in style just like you are in a Bellapoochie designed Inspired coat with the look of classy poochie.. All coats are handmade in the U.S.A. Bellapoochie also has Designer perfumes and treats, beds, accessories, spaw items so your poochie can look and smell bow wow wonderful on he or she's next walk to the park.Bellapoochie even has items for the Kitty cat Meow. So visit Bellapoochie and you pet lovers our dogs and cats are our children too! Spoil them with the very best that there is and thats BellaPoochie Designs.


E-mail: bellapoochie@gmail.com
Website: Click Here!

[Deluxe Listing Started 10/19/2006]
Bellaclaires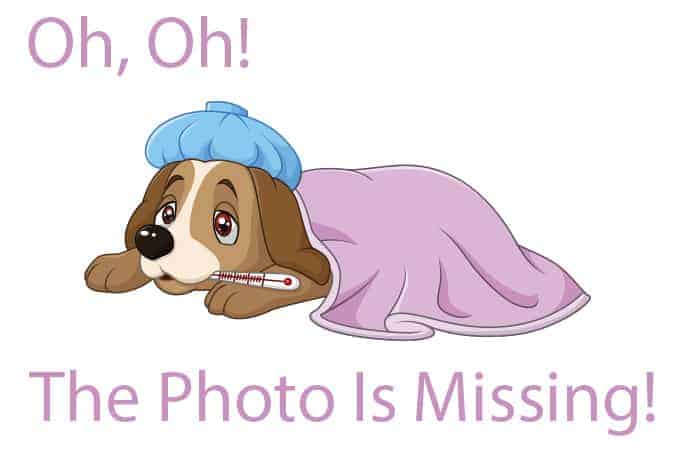 Shop our Glamour and Glitz Doggie Boutique for the most exquisite designer dog clothing. Browse our charming dresses, harnesses,tees,tanks, and sweaters for your pampered pooch. Accessorize the diva darling with stunning jewelry, rhinestone and crystal collars and matching leashes as well as trendy pet carriers. We offer only the top of the line in pet spa essentials such as dog shampoos, conditioners, finishing products, pawfume and scented odor eliminator candles. For their special dining experience we provide beautiful dog bowls, feeders, and treat jars. At the end of the day the precious one can relax on elegant pet furniture and plush bedding.

E-mail: Bellaclaires@charter.net
Website: Click Here!

[Deluxe Listing Started 9/14/2007]
Snooty Pooch Boutique
The very best designer dog collars, cat collars, clothing, pet supplies & accessories for your very best friend. Specializing in Swarovski Crystal bling collars for dogs and cats. Small dog collars, Cat and kitten collars, Large dog collars, Extra Large Dog Collars, Leather dog collars, Small dog clothes, Big dog clothing, Dog harness, Dog Dresses, Dog sweaters, Dog Coats, Dog Jackets, Formal wear, Big dog collars, Dog Clothes, L.E.D. Lighted Collars, Lupine Dog / Martingale / Greyhound Collars, Custom Collars, Spiked Dog Collars, Dog supplies, Cat supplies, Gemstones collars, Pink dog collars, Purple dog collars, Breakaway cat collars


Website: Click Here!

[Deluxe Listing Started 10/7/2014]
Fetching Apparel
Fetching Apparel offers cute clothes for a cause! This online retail company, based in Abingdon, Virginia, has adult & children's clothing, along with hand-sewn totes and mugs. Most of their products are USA made. A whopping 40% of profits go toward animal rescue and spay/neuter efforts. The Fetching Apparel concept was inspired by the owners' first shelter dog, Jeffrey, and the company's charming logo is Jeffrey's smiling face! One of the beneficiaries of Fetching Apparel's profits is the animal rescue that saved Jeffrey from being euthanized seven years ago. We hope you support Fetching Apparel and 'Go get it!'

1-844-246-4384 info@fetching-apparel.com
Website: Click Here!

[Deluxe Listing Started 12/2/2014]
Get A Deluxe Listing!
| | |
| --- | --- |
| | Upgrade your free listing for only $30/year. For more information or to sign up, click here. |
1A apparel and jewelry for dogs
- fine doggie wear -leather and denim - for all breeds, exclusive jewelry and pearl necklace for dogs
2 Hounds Design
- Funky, Fun, Chic Collar Couture
4 Handmade Leather Leashes
- visit www.PrestonLeashes.com - handmade quality for over 30 years - made in the USA
Adorn Your Pet
- Offering hats, caps, visors and accessories in seasonal, sports, patriotic, and regional themes.
alldogboots Dog Boots, Shoes & Booties
- alldogboots.com sells dog boots, dog shoes, and dog booties for all reasons and seasons. Enormous se
Anything Canine
- Browse our unique boutique. Pamper pets at our spa while you shop/dine Laguna Beach. Or shop online!
Aristocratic Pet
- Cat, dog, bird figurines, clothing, collectibles, mugs, teapots, breed watches, etc. for pets/people
Around the collar - Manufacturer of fine quality leather pet accessories. Custom made using Genuine Swarovski Stones.
Bark Avenue Pet Shop - Bark Avenue Pet Shop features high quality pet apparel and accessories with excellent customer servi
BaxterBoo
- Largest supply of dog clothes, fashion, and accessories from the hottest pet retailers
Bellaclaires - A Glamour and Glitz Boutique Featuring Designer Clothing, Jewelry, and more for the Pampered Pooch
Bellapoochie
- BellaPoochie Couture, Perfumes, Treats and More! Pamper your poochies with a flair of classy doggy.
BestDogCostumes.com
- The best selection of great costumes for dogs.
Bloomingtails Dog Boutique
- Bloomingtails Dog Boutique-Custom Made and Designer Dog Clothing for Toy Breed Dogs.
Bow Wow Pet Wear
- Handmade Designer Pet Wear Collars to Pajamas
BowBiz Dog Bows
- Top quality, handmade, dog bows. Unique styles for every occasion! Custom available.
Bows by Haley - High Quality Dog Bows, Dog Show Bows & Accessories. Bows, Hair Barrettes, Elastic Hair Bands+
Breed Art, wearable giant schnauzer art.
- origianl art by MWilson on Posters and prints, T shirts, caps, cups, many gift Items, Primarily giant schnauzer breed art but includes other breeds an
Brittany apparel & gifts
- Brittany apparel & gifts. Proceeds support Brittany rescue efforts.
Castle Paws Designs
- Stud pants, bitches britches, kitty and small dog jackets
Cause to Paws
- A unique boutique for all your pet's fun and fashion needs. From functional to frivolous!
Cecil V Dog Boutique | CVDB | Large Dog Clothes
- CVDB specializes in large dog clothes designed and tailored for extra large dogs up to 130 lbs.
Chez BeBe Dog Coats
- Designer dog coats in Italian wool plaids & western Bark-hard styles. Great dog mannequins
Chihuahua clothes
- Chihuahuaclothesonline.info was created to provide you with tips, guidelines and related information
Chihuahua Clothes Fashion
- Chihuahua clothes info for owners who love dressing up their chihuahuas!
Chloe's Canine Collection Inc.
- Bling Bling designer exclusive fashion jewelery, barrettes, collars, carriers.
ClassicHound.com
- Elegant Sighthound Accessories: Martingales, beaded breakaway necklaces, boots, coats, lures & more!
Collar Me Chic - Offering unique personalized, rhinestone and spiked leather dog collars for your fashion savvy puppy
Crafty Dog Design
- Dog collars and leashes. Other products include dog bandanas, catnip pillows and cat collars.
CritterGear - Offering hand made, unique and stylish pet products
D.O.G. (dee-oh-gee) Pet Boutique
- Doggie Couture-Barkery-Accessories "Where Fashion Takes the Lead"
Dahm Jewelry Gallery
- Custom paw print keepsake jewelry made from impressions of YOUR pet's paw. In 14kt Gold and Silver
Dallas Dogs Ltd. - Dallas Dogs Ltd. specializes in fine apparel and accessories for the pampered pet!
Designer Dog Clothes
- Clothes, accessories and indulgences for the pampered toy dog.
Designer Dog Clothes - Dog Clothes for all Seasons and All Reasons! Warm Dog Coats, T-shirt for small and large dog breeds.
Designer Doggy
- Online retailer of designer dog clothes, carriers, and much more.
Dog Apparel - dog apparel, designer dog clothes, pooch clothes, Sweaters and Coats - Kool Dawg Tees on line Pet St
Dog Apparel
- The online dog clothing and collar website. Lots of fabulous products to choose from.
Dog Bows - Luxury handmade dog bows for small dogs including Yorkie, Shih Tzu and Maltese.
Dog Breed Pictures on Your Choice of Shirts!
- Akitas to Yorkies! Hundreds of realistic Dog Pictures! Choose your Shirt, Mousepad, Tote, Ballcap.
Dog City and Co.
- Dog City and Co. sells unique and stylish apparel for pet lovers.
Dog Clothes @ Doggie Vogue
- DoggieVogue.com offers Discount Designer Dog Clothing & Accessories for the Fashionable Pup!
Dog Clothes and Dog Accessories
- Puppy Love Dog Clothing is full of trendy dog clothes and dog accessories. The best dog boutique!
Dog Clothes at My Pets Wardrobe
- Dog clothes, doggie fashion, dog toys and accessories for sale.
Dog Clothes Boutique
- It's All About the Dog! We sell a wide range of gorgeous dog collars, coats, harnesses, beds & more!
Dog Clothes World
- The world all about dog clothes and dog fashion, with comprehensive resources on dog clothes & wear.
Dog Clothing at the Dog Shop
- Dog clothing at the dog shop. Collections ranging from tanks and tops, to boots and bags!
Dog Collar Boutique - Find unique dog collars, leashes and tags created by designers from around the world. Choose from fa
Dog Collar Fancy - Dog Collar Fancy is your place for Pet Bling. Beautiful fancy pet collars, harnesses and leashes
Dog Collars - Pucci & Catana has a large selection of dog collars to satisfy every fashion need. Shop online today
Dog Gone Hollywood
- We offer unique walking apparel, decorative collars and charms for the most pampered pooch. You will find our products in several boutiques and retail
Dog House Pet Supples - Shop for luxury Pet Supplies at Discount Supples Decorative Beds Bowls, Feeders and Houses
Dog in the Closet
- Wholesale designer dog clothes including harness vests, dresses, coats, skirts and rhinestone tees.
Dog Products and Accessories - Accessorize My Dog
- Dog Clothing, Collars, Leashes, and more dog products
Doggie Bowtique
- Specializing in the finest quality Show Dog Bows for the Maltese, Shih Tzu and Yorkie.
Doggie Clothesline - Our dog clothes are hip, funky, classy & affordable! Huge selection at Doggie Clothesline!
Doggie Diva
- Doggie Diva is a unique dog boutique offering fun, trendy, sporty & pretty pet products.
Doggie Stylish - Beautiful handcrafted beaded dog collars. Martingale & side-release collar styles available.
DoggieNation.com - Offering all sizes of dog clothes, a variety of dog accessories, and dog collectibles
Doggy Bow
- Quality custom made handcrafted dog bows and puppy dog bows for your show dog or your pampered pet.
DogIDs
- DogIDs specialized in personalized dog products including dog tags, collars, leashed and more!
Dog-On-It-All Embroidery
- Personalized embroidered dog designs for people on sweatshirts, denim and totes. Many breeds available.
Dogs and the City
- The Dog Lovers Emporium & Puppy Pre-School
DogsMark.com - Stop Dog Marking With Markitwear™
- Stop dog marking and protect your home with the Markitwear™ Indoor Dog Marking Garment
downtowndoggy
- Dog beds, clothing, jewelry and toys. Retail, wholesale and manufacturer.
Dressed to the Canines
- the finest, luxury one of a kind, custom, hand made collars, harnesses, matching sets ,bows
Earth Doggy
- Fancy collars, raised feeders, luxury beds, upscale apparel, earth friendly spa products for dogs!
EcoPup Dog Clothing - EcoPup Dog Clothing: Eco-friendly clothing for your pawsitively posh pets!
Elmo's Wardrobe London
- The latest in dog fashion & accessories, Londons number one!
Embroidered Apparel & Accessories for Dog Lovers!
- 150 breed designs ready to embroider on jackets, caps, sweatshirts, t-shirts, duffel bags, totes and more!
Fetching Apparel
- This online retail company, based in Abingdon, Virginia, has adult & children's clothing, along with hand-sewn totes and mugs.
Fidos Fashions Couture Pet Collars
- This fashionable canine accessory is meant to make a statement for you and your dog.
Finishing Touch: Show Bows and Toy Dog Products
- Specialty items for toy dogs, with emphasis on the coated breeds offering difficult to find show products.
FouFou Dog
- FouFou Dog specializes in Designer Doggy Wear for consumers and retailers! Wholesale Catalogue avbl
G.W. Little
- High end fashion and accessories for the little dog lifestyle.
Gidget's Closet
- We sell designer clothes, accessories and all things dog related!
go fetch - go fetch offers your tiny breed a fashionable wardrobe that includes harnesses, leashes, collars, hair bows, and belly bands.
Greatest Store On Earth
- Your pet will be in style and the talk of the town in our sensational fashions! Sizes XX-Sm to xx-Lg
HalloweenExpress.com
- The absolute largest selection of Halloween costumes and costume accessories available anywhere. We
Haute Diggity Dog
- Chewy Vuitton,Jimmy Chew,Sniffany & Co, and lots more whimsical designer parody plush dog toys!
Hip Dog Boutique
- UK's Hippest Dog Fashion Boutique For Designer Dog Clothes & Divine Accessories!
Hip Doggie - Hip Doggie- Designer Clothes with excellent fit, Toys, Beds, Collars/Harnesses. Organic Dental Toys!
Hot Dog Collars
- Boutique Style and Quality Dog Collars at Better Prices
Hot Dog Collars
- Pamper your pet with a personalized dog collar or the best dog toys and dog beds around.
HoundBound Dog Breed T-shirts
- Dog Breed T-shirts for girls. Beagle, pug, westie, bulldog, frenchie.
Houndz in the Hood
- Fitted bodysuits, sweatshirts, jammies for Doxies, Italian Greyhounds, Whippets, Pugs, Chihuahuas & more!
Hugo Designer Dogwear - Designers and manufacturers of designer dogwear including collars, leads and accessories.
I Poop Rainbows
- CUTE, FUN and best of all ORIGINAL dog breed designs on apparel and gifts. Check us out!!
Ideal Pet Fashions
- An online puppy and kitten boutique that specializes in pet accessories including vanity collars.
If It Barks
- Dog collars and leashes for your hip hound. Specializing in martingale and quick release collars.
Jax and Bones designer pet accessories
- Jax and Bones designer pet accessories- Beautiful leather collar collars with rhinestone buckles
k9 closet
- k9 closet caters to any size animal. From the smallest Chihuahua to the largest Mastiff, we have your pets covered!
K9 Doggie Scarves
- Hand Crocheted Dog scarves!
k9kasuals.com - Finally, a coat your dog will dove. Fleece and Quilted
Le Pet Petite Boutique - Luxury pet beds handmade in the USA! We specialize in posh styles for the pampered Pet!
Le PuppyPoo
- Canine fashion from Canada designed to make the dog and guardian look astoundingly good together!
Linden Line Designs
- Dog Collars, Cat Collars, Snoods, Harnesses & more. Enter our monthly contest to win a free collar!
Lonewolf Dogwear
- Quality custom-made Dogwear
Madeleine's Dogs
- Online dog couture pet clothes, pet gourmet bakery and custom dog oil paintings of your pet
Miss Daisy Designs - Designer dog clothes patterns to sew; boys & girls; PDF downloads; free patterns on site too!
mod.dog boutique
- It's the Year of the mod.dog! Luxury doggy apparel, carriers, beds & so much more!
Modern Tails
- A leading fashion retailer offering fine apparel, beds and more for your dog.
Moondoggie Dog Boutique
- Moondoggie is a leading online dog boutique in Northeast Florida. From dog collars to dog coats we c
Morgan's Dog Boutique
- Morgan's Dog Boutique is an online dog boutique selling a range of dog clothing and pet accessories.
MoS Manfredofsweden
- Dogfashion the most exclusive
mu*shu
- MU*SHU Fine Canine Accessories- Swarovski collars,charms,barrettes,leads,beds,carriers,toys and tees
Muttrosexual - Designer Dog Accessories
- Muttrosexual offers designer dog collars, stylish dog beds, plush dog toys, fashionable dog apparel.
My Dog Collars
- Wide selection of fun and unique dog collars
My Fabulous Puppy
- Designer Dog Clothing Boutique
Olivetini
- Designer dog clothes
Organic Pet Boutique
- Organic and Natural One Stop Shop for Dogs and their owners.
Oscar Newman Luxury Pet Couture
- Hand embellished designer couture with Swarovski crystals, pearls, sequins, hand crochette trim
Palace Of Pooch
- Palace Of Pooch is an exclusive, chic shopping experience for both you and your fluffy horrors.
Pampered Pets
- Shop Pampered Pets for a unique shopping experience, where you'll find the ultimate "necessities" for your pampered feline & canine companions.
Pampered Whiskers
- Pampered Whiskers 2009 wall calendar chronicles the adventures of three cats and two dogs as they travel through the Emerald Isle.
Pandora's Jewel Box
- Luxurious Swarovski Crystal ID Tags , Famous Celebrity Bling & Traditional. Jeweled Collars 2
Passion Pets Australia - Polar Fleece Dog Coats - Stylish - Warm - Luxurious. Our deluxe dog coats are proudly handmade.
Pattis Doggie Bandanas
- Handmade Doggie Bandanas
Paw Palace - The Boutique for the Posh Pooch
- Offering the largest selection of designer dog clothes, pet carriers, dog beds, dog collars and more
Pawfect Pet Collars by Jackie
- Cool and Unique Dog Collars, Leashes, Apparel and more, for the Pampered Pet!
Paws couture
- Designer dog clothes for the pampered pooch with super fast delivery.
Pawsh Paws
- Affordable and Fashionable Dog Collars, Leashes and Leash Bags
Pet Accessories Direct
- Pet Accessories Direct supply an extensive range of dog leads including leather dog leads, chains.
Pet Runway
- Selling some of the best looking Pet Collars, Petwear and Accessories available at the lowest prices around.
Pettecoats
- The online pet boutique. Focusing on luxury dog clothes, collars and dog beds.
PetzCrazee Pet Boutique
- UK Based Pet Boutique selling dog clothes and accessories
Pooch Apparel
- At Pooch Apparel I specialize in quality handmade dog clothing such as, dresses, coats, harnesses.
Pooch London
- Luxury & Original Dog Clothes at Poochlondon - The latest Fashions, Dog Collars & Dog Accessories
Pooches and Puppies
- Our on-line store offers pet jewellery, unique toys, collars, leads, clothing & accessories & more!
Poochey Couture - Designer dog clothing, Juicy Couture, MonkeyDaze, Paul Mitchell, Chromebones.
Poochie Heaven - Online sales of designer dog clothing, carriers, beds, and more!
Poochie Pants.com - Poochie Pants are a line of stylish but functional clothing that perform as diapers for the male and female dog.
Poodle-oo: Real Couture for Toy Dogs
- Sweet indulgences and fine couture for the pampered teacup and toy. Swarovski-studded collars, New Zealand sheepskin rugs, and everything else the dot
Poppy's Corner Shop - Designer dog apparel and accessories for pampered puppies and spoilt small breeds.
Pride and Joy Pets
- Online luxury pet boutique selling designer dog and cat accessories, dog clothes dog toys dog jewels
Pup Property
- Pup Property offers Dog Harnesses, Fancy Dog Collars & Leashes and Unique Dog Toys.
Puppe Love
- Small dog clothing,costumes and accessories.
Puppy Dog Boutique
- Bow WoW Couture, Where we put the WoW in Bow wow
Puppy Kisses
- Puppy Kisses is the premier on-line dog boutique for designer dog apparel and accessories.
Puppy Party Place
- This is your one stop puppy party shop. We specialize in doggie birthday parties.
Puppy Shirts: the cutest puppy tees on Earth!
- We feature adorable purebred and mixed breed puppy images on quality t-shirts at affordable prices.
PuppyPurse
- PuppyPurse is a unique, open-air pet carrier for small dogs.
PuppyWraps.net
- Boutique Diapers & more for both your fur baby and non fur baby.
PurpleBone - Dog Shop and Pet Grooming Salon London
- PurpleBone is a London's luxury pet boutique and dog grooming salon for the city dog owner.
Rich and Robin - Luxury Pet Essentials
Ritzy Dogs
- Ritzy Dogs is your place to find personalized ritzy gifts, jewelry, beds for your furry companion.
Ropa y Accesorios para Perros Kuka's World
- Shop luxurious lines of dog clothes, collars, harness, carriers, toys, treats and the best pet items
Rope-N-Go The Original Hardware-Free Pet Harness
RoverWrap Dog Blankets - A unique blanket for small dogs, designed for comfort, and for retaining body heat; its patented!
Roxy's Bowtique - Dog bows, designer dog clothes, dog carriers, dog gifts, and grooming supplies.
SausagesStuff.com - Handcrafted Designer Dog Wear
- Original Designs For Distinctive Dogs & Discerning People.Designer dog wear handcrafted in Australia
Shaide Poms Boutique - Shaide Poms Boutique is a line of stylish but functional clothing for dogs. Diapers, Belly bands
Sheraton Luxuries
- One of a kind pet products
Shop Mimi Green
Small Dog Carrier
- Cutest small dog carrier and small dog clothes
Snooty Paws
- Online pet boutique - Luxury pet gifts and treats for your pampered pet
Snooty Pooch Boutique
- Designer dog collars, cat collars, clothing, pet supplies & accessories.
Spiffy Pooches
- Selling wholesale bling charms, collars, harnesses, shoes + Much More! Oh & Yes Very Affordable!
Spoiled Sweet Pets - Keep Your Pets Smiling. We have a variety of things to Pamper & Spoil your Dogs, Birds & Cats.
Teacup Dog shop
- Teacup Dog Shop specializes in small dog apparel and accessories
The Haute Hound, A Luxury Pet Boutique
- Canine Couture & Accessories Catering to the Style Conscious Pet!
The Modern Pet
- Adorable, handmade collars, leashes, harnesses, orgnaic treats, and much more!
The Pet Quarter
- Where pets lead their people to shop for unique, hard to find, designer wear.
The Pink Paw
- The best selection of Designer Dog Clothes, Carriers, Collars, Toys, Jewelry, Furniture & more!
The Ritzy Rover Pet Boutique
- exclusive high fashion runway for upscale doggie duds and decor.
The Sassy Pup Dog Boutique-Luxury Pet Apparel & Ac
- The Sassy Pup dog boutique-stylish luxury pet products like carriers, clothes, toys, accessories
The Twisted Cow
- Collars Designed for Distraction
TheSharperDog
- Store front and On line luxury dog site
Three Naked Dogs
- Solutions to Stop Dog Marking Indoors, Dog Clothes
Toni's Bows
- Handmade, Superb Quaility, Fun & Fancy Dog Bows for Toni's Bows
Top Diva Dogs Boutique - Custom made dog cat beds, custom made pet carrier tote, custom made harness fur coat, crate pads
Trixie + Peanut
- Designer Dog Collars, Stylish Pet Carriers, Fabulous Pet Apparel, Cozy Pet Beds and Much More.
Tuff Barker - Climbing Rope Dog Leashes
- Tuff Barker™ dog leashes are made out of real climbing rope and professional locking carabiners.
Unique Dog Collars - Dog Jewelry
- Adorable dog ewelry and fancy dog collars, nylon collars and leather collars making great dog gifts
Upscale Pup - Everything you need to lavishly pamper your pets and a convenient, fun and friendly place to find the perfect gift for a dog lover!
VincentStrangioStore.com
- Unique dog breed shirts, sweatshirts, note cards and pillows from pet photographer Vincent Strangio.
W. Field's Dog Boutique
- Online dog boutique featuring designer dog clothes, accessories, and grooming supplies
Warm Dogs
- Wide variety of chic handknit sweaters and neck gear for fashion-conscious small dogs.
Whirly Dog Supplies
- Quality Stylish Unique Dog Clothes and Pet Apparel
Woof Life
- Online dog boutique featuring upscale designer dog clothing and accessories.
WOOF...cool stuff for dogs
- A great shop for unique & trendy dog items
WoofWare
- Here you'll find unique, handmade dog collars for every size dog in your life
Yappy Pet
- We Offer Custom Embroidered Dog and Cat Collars and Pet ID Tags
Yuppy Puppy Boutique
- We showcase Bling for you & your pet! Designer clothes, crystal collars, luxury pet bedding & more!



Find a bad link? Click HERE to submit it for removal!



Thanks For Visiting PuppySites.Com!
Click Here To Add PuppySites.Com To Your Favorites! 

Please send suggestions and comments to: mary@puppysites.com
The Fine Print:
© 1999-2014 MJZ Designs, LLC of all original written material unless otherwise indicated. 
Website Designed by Four Paws Web Design
No part of PuppySites.com may be copied or re-used without  expressed written permission.
Photographs are the copyrighted property of the original photographer. 
Graphics and photographs may not be copied, distributed, sold, or  used in any way without permission.
PuppySites.com was established May 15, 1999 
Disclaimer
Privacy Policy