Welcome to PuppySites.Com!
Discover. Connect. Share.
Are you seeking a new canine family member? Find a reputable dog breeder or dog rescue website. Does your furry friend need some new toys or an appointment with a groomer? How about someone to do dog sitting or a boarding place for the your time away? All those kinds of websites are listed and many more are listed here at PuppySites.Com!
If you have any questions or comments, feel free to contact me. If you have a dog-related website, please join us and visit the 'Join PuppySites.Com' page. Use the menus up above or the links down below to explore the site!
~~ Mary
Wisconsin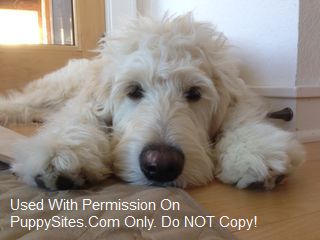 Cedar lake doodles is a small in home breeder located in southeast Wisconsin. We specialize in English Goldendoodles. We breed Standard, Medium, Mini, and Petite Goldendoodles. We offer a wide variety of colors, including English cream, black, chocolate, sable, merle, and phantom, in solid and parti colored patterns. We are also starting to breed English Sheepadoodles and Bernedoodles. We will have the stunning black and whites, chocolate and whites, tri-colored, and sable. All of our puppies are born and raised in our home, where they get the best of everything. Our goal at Cedar Lake Doodles is to breed only healthy, happy puppies.
Call for more info; 262-297-2407
E-mail: mypartidoodles@yahoo.com
Website: http://cedarlakedoodles.com
Recent Updates:


Directories
[Dog Breeders] [Dog Rescue / Dog Shelters]
[Dog Boarding] [Dog Sitting / Dog Walking] [Grooming] [Training] [Breed Specific Information] [Miscellaneous/General Info] [Dog Clubs] [Veterinary Clinics] [Dog Health Products] [Supplies] [Art] [Gifts] [Food/Treats] [Furniture] [Fashion/Apparel] [Flea Control] [Identification] [Memorials] [Other Product] [Assistance Dogs] [Photography] [Waste Removal] [Travel] [Other Service] [Blogs ] [Personal Pages] [Website Design] [Classifieds/Directories]

New York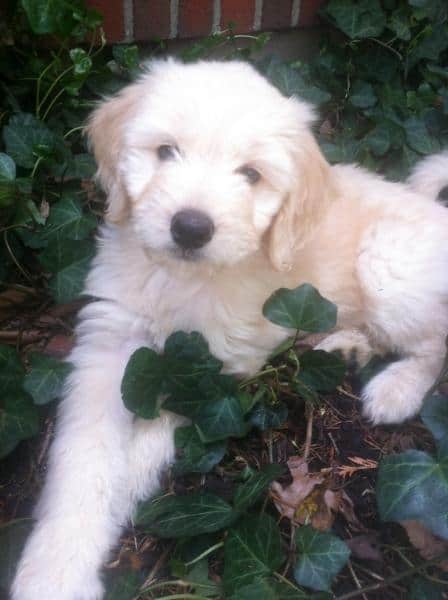 We health test our dogs, we select the best mate for our girls and we select our breeding stock as puppies and raise them to our high standards! As you can clearly see here at Golden Beauties Driven to Doodles we truly care about our dogs and puppies and want to provide you with the best possible pet for your family!
We are licensed and inspected by NYS; PD # 638 we are a preferred breeder with the CKC (Continental Kennel Club)
Stacy (585) 303-7722
E-mail: goldenbeautiesdriventodoodles@gmail.com
Website: http://www.goodlepups.com
If you are interested in advertising on the main page, contact Mary!