Welcome to PuppySites.Com!
Discover. Connect. Share.
Are you seeking a new canine family member? Find a reputable dog breeder or dog rescue website. Does your furry friend need some new toys or an appointment with a groomer? How about someone to do dog sitting or a boarding place for the your time away? All those kinds of websites are listed and many more are listed here at PuppySites.Com!
If you have any questions or comments, feel free to contact me. If you have a dog-related website, please join us and visit the 'Join PuppySites.Com' page. Use the menus up above or the links down below to explore the site!
~~ Mary
Texas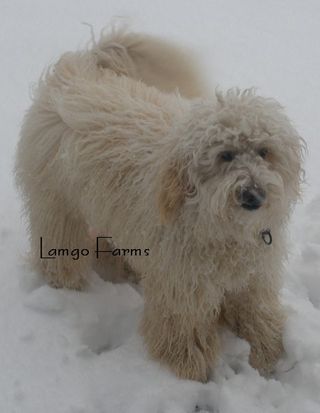 Producing Quality F1b, F2b, and F2bb Mini Goldendoodles in a variety of sizes and Colors. Medium/Miniature, Miniature, Petite, Pocket Micro Mini's! Cream, Apricot, White, Red, and Blacks. Our puppies are Home Raised and Well Socialized with our family of 5 children on our beautiful farm south of the D/FW area. Bred for Superior Beauty, Health, and Temperament. Training starts at Lamgo Farms! Visit our Website for available/planned litters.
Sandi
817-366-7995
E-mail: goldendoodles@lamgofarms.com
Website: https://lamgofarms.com/


Directories
[Dog Breeders] [Dog Rescue / Dog Shelters]
[Dog Boarding] [Dog Sitting / Dog Walking] [Grooming] [Training] [Breed Specific Information] [Miscellaneous/General Info] [Dog Clubs] [Veterinary Clinics] [Dog Health Products] [Supplies] [Art] [Gifts] [Food/Treats] [Furniture] [Fashion/Apparel] [Flea Control] [Identification] [Memorials] [Other Product] [Assistance Dogs] [Photography] [Waste Removal] [Travel] [Other Service] [Blogs ] [Personal Pages] [Website Design] [Classifieds/Directories]

Texas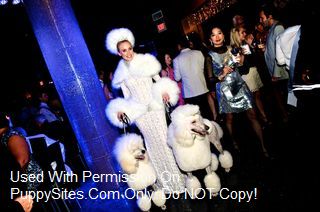 Argan Poodles. Standard Poodles of Distinction in Black, White, Silver & Blue for Show or Loving. Genetic Testing on Parents. Health guarantee and Lifetime support. "When Only The Best Will Do". Shipping within the USA only. Live video streaming of births!
Angie Killian 972-658-7121
E-mail: arganpoodles@gmail.com
Website: http://www.arganpoodles.net
If you are interested in advertising on the main page, contact Mary!