British Columbia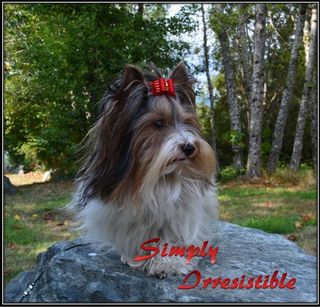 I am a registered breeder of the exquisite Biewer Yorkshire Terrier. I exhibit my dogs through IABCA and breed for structure and soundness as well as beauty. They are part of my family and have the run of my house…or should I say they run the household.
These delightful little dogs will be your best friend and are willing to go on any adventure.
Biewers are wonderful companion dogs and I breed them so I can share them with you.
E-mail: pacificrimbiewers2@gmail.com
Website: http://pacificrimbiewers.webs.com/

[Deluxe Listing Started 11/18/2014] [Deluxe Listing Updated 10/13/2021]

-OR-
British Columbia Breeders By Breed:
(If a breed isn't listed, no listings have been submitted for that breed in this location yet)