Quebec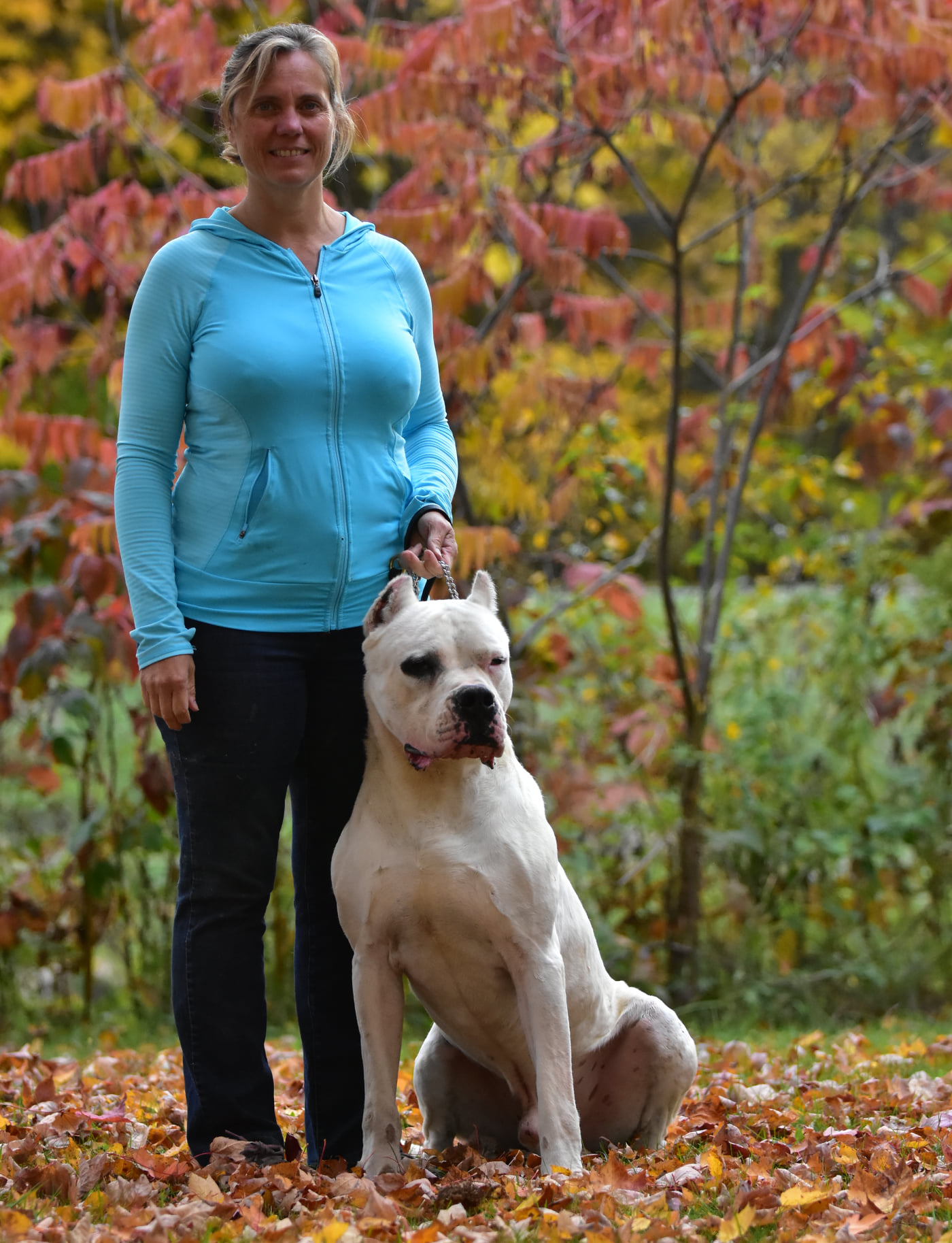 We are an Argentine family made up by Federico and Florencia, and our children María Clara and Joaquín.
Born in Buenos Aires, the capital city of Argentina, South America, we emigrated to Quebec, Canada in the year 2004, to settle down in the town Sainte-Cécile de Milton, 70 km from Montreal.
We all share the same love for animals and a passion for breeding Dogos Argentinos. A large number of our dogs have followed us on this long trip although we keep a few breeders in Argentina in order to send the best crossbreds to Canada.
On the whole, we respect the original standard, trying to achieve an animal that is both aesthetically beautiful and functionally apt for the job it must do.
Reaching this goal is both a costly and difficult task, full of obstacles that must be dodged. Along the way, we are likely to encounter lurking surprises and unexpected failures as well as joy and success, which makes the whole journey an exciting one.
You can contact us at 450 361 1792 (Florencia) or 450 5226313 (Federico) or through our Facebook page : Lirio Blanco Dogos Argentinos.
E-mail: alvarezfrigerio@yahoo.ca
Website: https://www.facebook.com/Lirio-Blanco-Dogos-Argentinos-1683973238505717/

[Deluxe Listing Started 12/21/2019] [Deluxe Listing Updated 12/21/2019]

-OR-
Quebec Breeders By Breed:
(If a breed isn't listed, no listings have been submitted for that breed in this location yet)